Welcome to Kamakurainfo.net.!!
We provide information about trip to Kamakura and around Kamakura for tourist and backpacker.
You can find useful tourist information and travel information from this site.
The guides to temples and shrines are listed on each page and are linked to Google maps.
The page is compatible with Desktop PC, Tablet and Mobile.
---
February 2020 events in Kamakura
・Tsurugaoka Hachimangu Setsubun-sai 節分祭 February 3, 2020
・Hatsuuma-sai (First Day of the Horse at Maruyama Inari) 丸山稲荷社初午祭 February 11, 2020
More info: http://www.tsurugaoka-hachimangu.jp/calendar/february/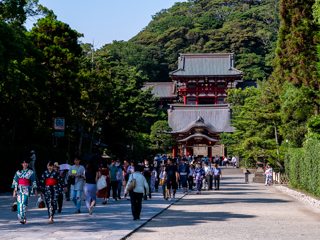 ---
New video is on youtube channel of Kamakurainfo.net.
・Ryuko-ji annual event September 2019
・Tsurugaoka Hachimangu Reitai-sai September 2019
---